06 Mar

Organic Turmeric powder back in stock…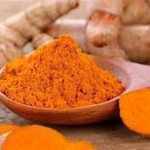 Turmeric (Curcuma longa),  a member of the ginger family, is slightly bitter with a potent earthy flavor.
One of the biggest contributing factors to Turmeric's amazing benefits is the polyphenol curcumin, which is also responsible for its distinctive orange-yellow hue.
Studies suggest that curcumin may be beneficial for mental, joint and prostate health. This compound may even be helpful for gastrointestinal health and maintaining healthy blood sugar levels.
In addition to vitamins and minerals, Turmeric contains the essential fatty acids Omega-3 and Omega-6.
– Sourced direct from the country of origin
– Full EU Laboratory analysis
– Pesticide Free
– Packaged in 25 kilo lined bags
 To find out more information or to place an order, please call +44 (0) 1273 689689 or email trevor@nutraingredients.co.uk