12 Jul

Further Organic stocks arrive to satisfy increasing customer demand….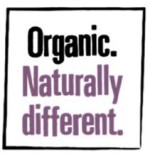 Organic Spirulina Powder (China)
Organic Chlorella Powder – Cracked Cell (China)
Organic Wheat Grass Powder (EU Grown)
Organic Barley Grass Powder (EU Grown)
As quality is
very

important to Nutra and to ensure consistent batch to batch quality…
– Tested for 500+ pesticides residues
– These Pesticide Residue reports are from an EU accredited laboratory in Germany
– Copies are available upon request
– All of our import paperwork is also available for inspection
Our ISO 9001 application is underway should this be a requirement for you.
Please let me know if you require any pricing information on the above or pricing on other standard grade proteins, amino acids or vitamin powders.
You can also follow us on Twitter @NutraUK for Facebook @nutritioningredients for our regular stock updates.

GB-ORG-04